Dr. Kent Hagan, D.C.
Doctor of Chiropractic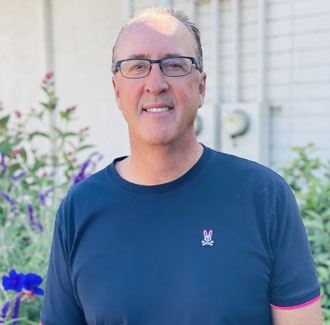 I just wish I had known then what I know now
During my senior year in high school basketball I suffered an ankle and foot injury that took me out of the game. I went to an orthopedist who took X-rays, told me it wasn't broken and to ice it and take some drugs for the pain. And "come back in four weeks."
I wanted to play ball! So, I paid a visit to Dr. Leroy Perry, a chiropractor, who adjusted my foot, did a little therapy and I was back on the court in five days. That's when I decided I wanted to be a chiropractor!
Becoming a Chiropractor
On the recommendation of Dr. Perry, I enrolled in Los Angeles College of Chiropractic. It was rather surprised when I learned that I was taking more hours to graduate than a medical doctor.
Chiropractic philosophy was my favorite class. While I knew that we are self-healing and self-regulating and that being healthy was normal, I didn't give it much thought. Learning the scientific basis of chiropractic was a major milestone. Immediately my career decision was affirmed.
Seeing improvements in the quality of our Hayward-area patients lives is one of the best things about being in practice. I think everyone should have chiropractic care to maintain the health of the nervous system that controls every muscle, cell, organ and system of the body. Even if they don't (yet) have an ache or a pain.
---
Stop Suffering From Pain And Discomfort.