Dr. Jennifer Gong, D.C.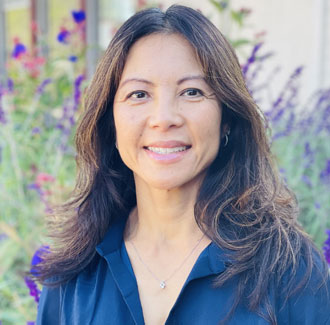 Second-Generation Chiropractor
Dr. Jennifer Gong received her bachelor's degree in Integrative Biology from the University of California, Berkeley and is a Cum Laude graduate of Palmer College of Chiropractic West. She was inducted into the Phi Tau Delta Honor Society upon receiving her Doctor of Chiropractic degree and was awarded the Palmer Clinical Excellence Award for her outstanding diagnostic skills.
She is a second-generation chiropractor who learned the value of chiropractic from her uncle, who was a chiropractor. Her sister, also a chiropractor, influenced her decision to pursue a career in this field. While attending chiropractic college, Dr. Gong discovered the importance of using a varitey of methods to heal the body. She understands the physiological composition and functions of the body and understands that conservative and natural approaches to health outweigh the risks of prescription drugs.
Dr. Gong says,"In this society, more and more patients are acknowledging the risks of drugs and are looking to other forms of health care such as chiropractic. Chiropractic is one of the mainstream avenues of health care today, and we continue to provide millions of Americans with relief by means of natural, conservative, non-invasive methods."
At Hagan Chiropractic
At Hagan Chiropractic Dr. Gong employs these techniques, along with her patient-focused approach, to give each individual the kind of care that is needed. She is dedicated to her patients and committed to delivering quality chiropractic care.
Dr. Gong resides in Alameda, California, with her husband, two children, and their beagle. Her family gets adjusted regularly and together they enjoy many outdoor activities, including camping, hiking, and biking. Dr. Gong also enjoys sports with her children and running half marathons with her husband. Meet Dr. Gong today!
---
Stop Suffering From Pain And Discomfort.